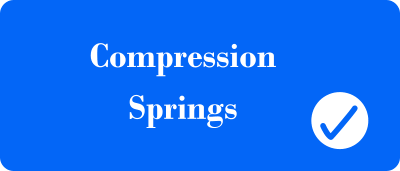 Davies Springs manufacture every type of compression spring. Standard and exotic metals.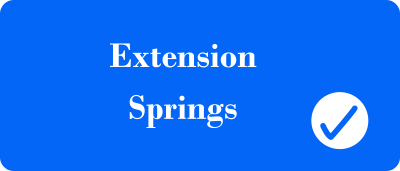 Extension Springs available in all the popular metals and also more exotic metals to meet more demanding applications.
Torsion Springs available in all the popular metals and also more exotic metals to meet more demanding applications.


When an off the shelf solution will not work.
Testimonial
After years of struggling to find a solution to a 40 year old problem, Davies Springs provided one on the first attempt!
Not only was the product excellently engineered, delivered extremely quickly and very competitive on price, the personal service received was second to none.
I would thoroughly recommend Davies Springs to anyone!
Lee Taylor
Seaton Tramway
Devon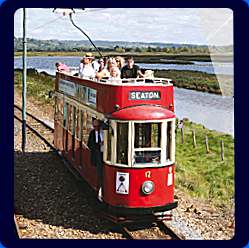 Emergency Spring Service – To Help Get Your Machinery Working Again
Even with the most sophisticated maintenance programme from time to time a machine can breakdown – a broken spring, pin or wire form.
Here at Davies Springs we not only have machines capable of manufacturing most types of spring but we also have the expertise to help you get back up and working again quickly. Time and again those in need of a replacement spring have contacted us to supply a part to repair a broken machine. This is all part of the varied mix of work which we produce at Davies Springs.
Quality Springs
Davies Springs is a family run business where the whole team take a real pride in our products and the service which we deliver to our customers.
Davies Springs have been an ISO registered firm since 2008.
Sorry Davies Springs Do Not Manufacture Bed Springs
Whilst Davies Springs manufactures most types of springs, we do not manufacture bed springs. For such enquiries contact Wade Springs.
Spring Case Study
Davies Springs works with a wide variety of companies – here is one example of how Davies Springs have helped one company, Sitting Spiritually grow their business.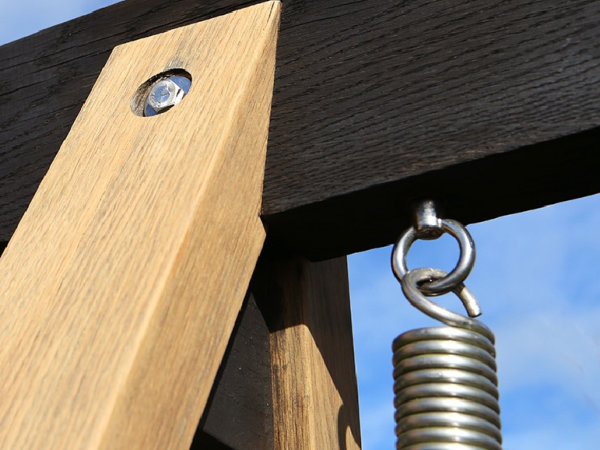 Google Reviews
Based on 5 reviews

FAQs
Compression Springs are the most common. If you had a pogo stick that had a compression spring. They can be fitted on vehicles and bikes to absorb shocks. The spring can compress and then expand back to its original size. Compression springs come in a variety of sizes from very small to large. The wire they are made from can between .25mm to 19mm.
Extension Springs – extend when a weight / force is applied. To make these springs work they are supplied with a variety of endings such as loops, hooks.
Torsion Springs – these are often seen on gates to help the door close. Less visible they are also found in windup clocks and watches.
Typical numbers could be ten thousand to fifteen cycles or perhaps about 5-years. There are many variables – the simples answer is to discuss with your supplier how long the item it is going into is expected to last. If the item for example a washing machine is expected to last 5-years then a spring which is going to last 15-years might well be over engineered.
Carbon steel springs will rust especially if they are in a moist environment. Stainless steel will resist rusting much longer but are more expensive. Will the spring be visible? If so stainless steel might make the product look more attractive even if it is not strictly needed for the functionality.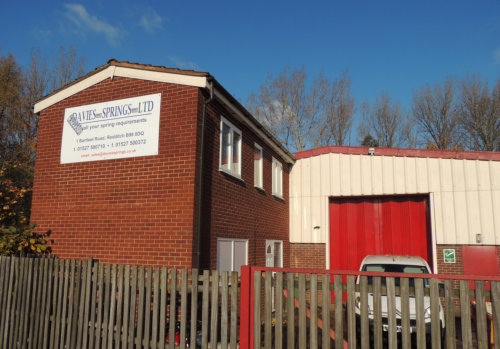 Davies Springs is located in a modern building on an industrial estate in Redditch. Our central England location is just minutes from the M42, M5, and M6 enabling the swift delivery of spring orders. We also offer Free local deliveries.
Our contact information is as follows:-
Unit 1 Bartlett Road
Washford Ind. Estate
Redditch
Worcestershire
B98 0DQ