Davies Springs produce thousands of standard products. Whilst there is nothing wrong with a standard spring,
from time to time it is just not possible to find "off the shelf" solutions. In these circumstances one phone
call to Davies Springs will get you the answers.
Here at Davies Springs we do not just talk about springs, we actually have the machinery and expertise to
manufacture and therefore we can create a very wide variety of solutions.
Typical end customers: –
Engineering companies
Classic vehicle/ motorbike restoration
Defence industry
Drink dispensers/ vending machines
Pleasure boat industry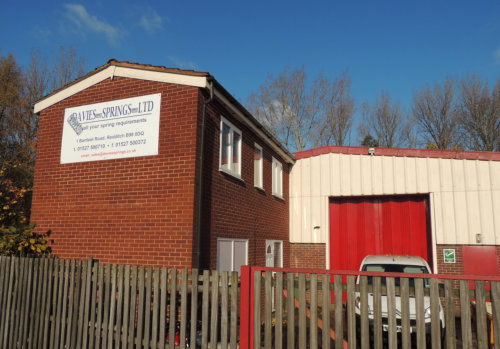 Our spring coiling capabilities are complimented by a range of further services. These additional services
mean customers receive consistently high quality standards throughout all stages of manufacture and benefit
from the economies of scales brought about from reduced wastage, packaging, shipping and administration.
All our springs, whether bespoke or standard, can be finished with a range of treatments to enhance both
performance and life. Some of these include:
Heat treatment
Automated and manual grinding
Passivation/ultrasonic cleaning
Shot-peening
Powdercoating
Plating
Delta tone
Bespoke Springs