Formed in 1991 Davies Springs has worked hard to earn a highly valued reputation for manufacturing and delivering our products: –
Davies Springs Manufacture: –
Standard springs
Bespoke springs
Related products
Typical Clients: –
Engineering companies
Trade customers
Stock holding companies
Having worked for a variety of local spring manufacturing firms in the Midlands Mike Davies was simply appalled and embarrassed by the lack of professionalism, honesty and customer care offered by the spring industry. It was not unusual for orders at these companies to go out weeks late.
Clearly this was not acceptable. The answer was to start a business, where the customer could rely upon the delivery date. In the Company's infant years, whilst working in partnership with another spring company the vision that Mike Davies had of improving delivery times for customers was not being met.
Spring Manufacturing Today… Davies Springs Ltd
After 5-years the decision was made to relocate on his own, to the Terry Springs Building (Millsborough House), the company which emerged was Mike Davies trading as Davies Springs, soon becoming Davies Springs Ltd, but still under the sole control of Mike Davies.
Family Run Spring Manufacturing Business
The company today still operates from Redditch, the heart of the UK spring industry, as a family owned and run business this ensures all personnel have the same dedication to customer satisfaction. The company has expanded through new technologies and attention to detail to serve an even larger customer base.
Davies Springs Ltd has the people, procedures and expertise to ensure total customer commitment in all operations. Our aim is to exceed customers expectations in every aspect of our business. Davies Springs take immense pride in delivering quality parts with unmatched customer service at very competitive prices. We welcome every enquiry and each order, whether large or small, receives the same professional attention.
Davies Springs Community Involvement Public Art Piece to Celebrate The Springs (and Wire forms) Industry in Redditch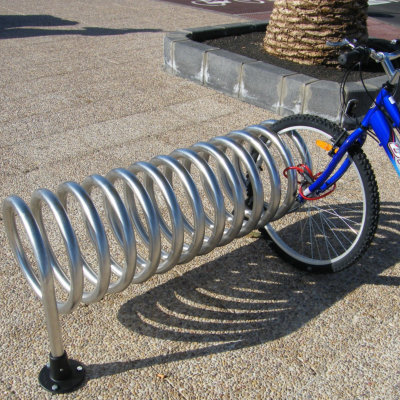 When the council proposed a plan to celebrate the spring making industries achievements in Redditch. Davies Springs were keen to become involved in helping shape the plans.
Initially 50 designs were submitted. The steering group whittled these down to one. Which met the criteria: –
Artistic
Technical
Financial
Following further representations from Davies Springs M.D. Mike Davies the artwork is now displayed outside Redditch Town Hall.
Not Sure Exactly Which Kind of Spring You Need?
Please give Davies Springs a call 01527 500 710. All the office staff are knowledgeable on springs and if I do not answer the phone chances are I will not be far away.